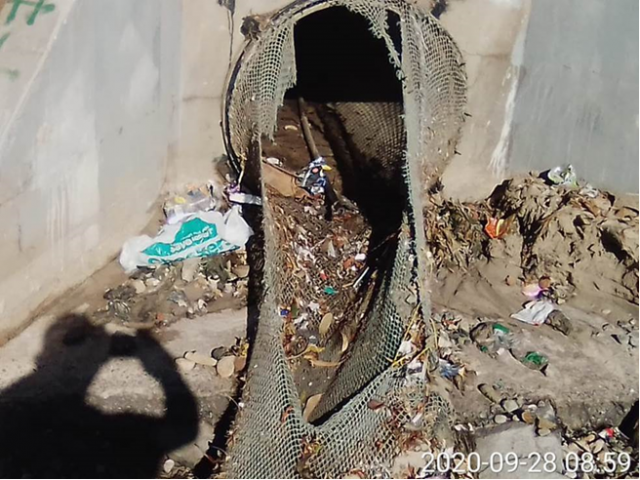 The Sea Harvest initiated the project at The Hoedjies Bay stormwater outlet that broke after a huge downpour and not being cleaned out in time. This was not broken through vandalism.
Councillor Truter also commended Sea Harvest on the positive impact that the project has provided in preventing pollution on Hoedjies Bay shore and into the sea, and that it absolutely serves its purpose.
He suggested that :
An MOU between Sea Harvest and Municipality needs to be compiled; co-signatories to be Neighbourhood Watch and SAPS/Law enforcement in Saldanha, also
that a barrier between the outlet and netting and the sea be constructed by using "gabions" that Sunrise Energy has offered to donate.
After seeing the picture of the broken net, Mr Terrence Brown of Sea Harvest requested that it be repaired immediately.
The SBWQFT wants to congratulate SBM, Sea Harvest and Sunrise for the efforts in keeping our beaches clean.
Saldanha , Storm Water Outlet – Hoedjies Bay
Feedback as per Councillor Andre Truter on September 30, 2020.
Please save the date October 22, 2020 at 18h00 for our online State of the Bay Webinar, details to follow.