The West Coast Biosphere and the SBWQFT will have a joint Open Day on 22 October 2021 to celebrate the 20th birthday of the West Coast Biosphere. Please confirm your attendance urgently.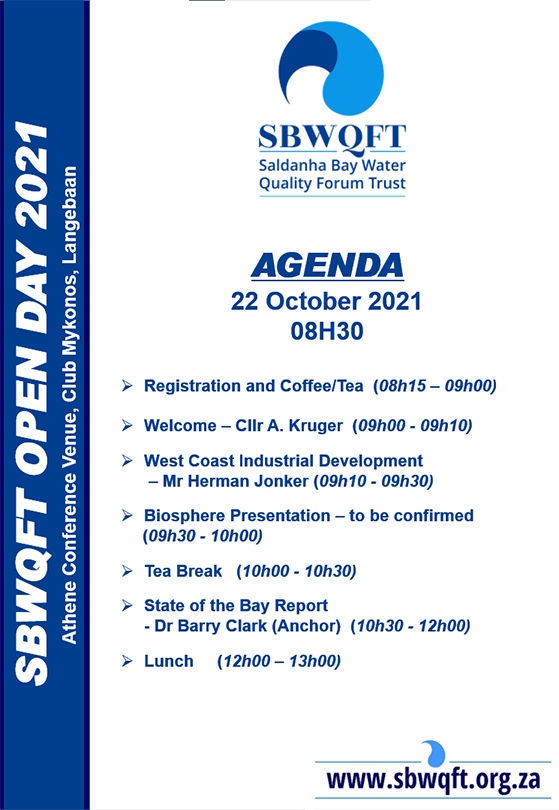 Please confirm your booking with Christo van Wyk via email or phone. 
Companies – please send a list of staff who will be attending.

Booking is essential for catering purposes !!!
Telephone: (022) 714 3367
Cell: 082- 376 8529
E-mail: manager@sbwqft.org.za
We are limited to 150 guests for the day due to COVID safety protocols which will be in place, so please book early.
Please note that we will not be live streaming the presentations this year.