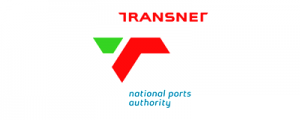 NOTIFICATION OF AMENDMENT OF THE ENVIRONMENTAL AUTHORISATION ISSUED ON 06 JUNE 2016 FOR THE CONSTRUCTION OF THE NEW BULK POWER INFRASTRUCTURE AT THE PORT OF SALDANHA, SALDANHA BAY LOCAL MUNICIPALITY, WESTERN CAPE PROVINCE
Notice is hereby given in terms of Chapter 5 of the National Environmental Management Act, 1998 (Act No 107 of 1998), as amended (NEMA hereafter) and Regulation 4(2) of the NEMA Environmental Impact Assessment Regulations of 2014 (as amended) that based on a review of the application for amendment and the supporting amendment report of the Environmental Authorisation (EA), the Department of Environment, Forestry and Fisheries (DEFF) on 08 March 2021, has decided to amend the EA dated 16 June 2016. Please see attached documentation for reasons for such a decision by the DEFF.
Upon receipt of this notification, any Interested and Affected Parties wishing to formally appeal the decision must follow the appeal procedure in accordance with Chapter 2 of the National Appeal Regulations 2014, as amended. A copy of the National Appeal Regulations 2014 and the DEFF decision to amend the EA has been attached to this notification.
Should any person wish to lodge an appeal against the decision, he/she must submit the appeal in writing to the appeal administrator, and a copy of the appeal to the applicant within 20 days, from the date of notification (12 March 2021) to:
The Director: Appeals and Legal Review:
Email:
By hand: Environment House
473 Steve Biko
Arcadia
Pretoria
0083; or
By post: Private Bag x447
Pretoria
0001
Applicant: Transnet SOC Ltd
Name: Mr Willem Petrus Van Dyk
e-mail:
Tel: (022)703 8453
Please note that you can make an appeal against this decision by no later than 06th April 2021 in accordance with Chapter 2 of the National Appeal Regulations 2014, as amended.
Regards
Dirk Prinsloo
Principal Environmental Consultant
GA Environment (Pty) Ltd
+27 71 396 5787
---
Download "Amended Environmental Authorisation" EA-Amendment.pdf – 786.07 KB