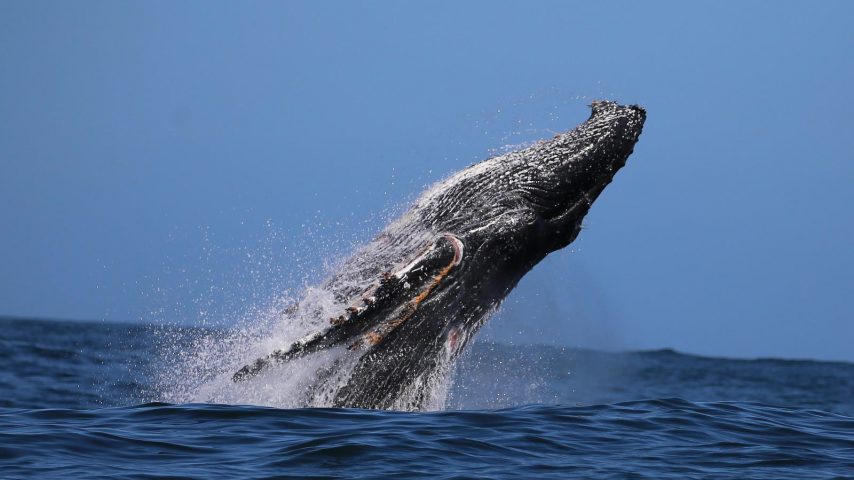 Communication from Dr Simon Elwen re their research into whales around Saldanha Bay. Please check out his slide presentations at the end of this post.
Christo van Wyk

Off South Africa we are very lucky to have a phenomenon of humpback whales feeding close to shore and in this fairly unique behaviour of 'forming 'supergroups' – some groups exceed 200 animals in size, all right on top of each other. It's really the only place in the world you can easily study feeding southern hemisphere humpback whales outside the Antarctic. But the behaviour puts them at severe risk of a massive ship-strike encounter at some point as well as ploughing through fish farms as they don't seem to be paying much attention to the world around them when doing this.

Last year on an aerial survey with SAN Parks – I witnessed one of these groups right in the mouth of Saldanha Bay and had reports of many other such groups. I was also involved in commenting on the entanglement mitigation for large whales in the aquaculture ADZ earlier this year. Combined – our group is a little concerned with the potential for negative interactions between ships, aquaculture and whales in the Saldanha area – especially west of the harbour walls (North Bay).

There are several components to the work we're doing including 1) investigate acoustic communication in the animals across a range behavioural contexts and its role in group formation and potential acoustic monitoring of movements, 2) recovery of the population and the origin of animals and 3) mitigating impacts on these animals as the feeding groups overlap with both shipping channels and areas demarcated for aquaculture.
---
20201127-Elwen-Saldanha Bay For SBWQFT


Download "Dr Elwen's Presentation on the proposed whale research" 20201127-Elwen-Saldanha-Bay-For-SBWQFT.pdf – 6.59 MB