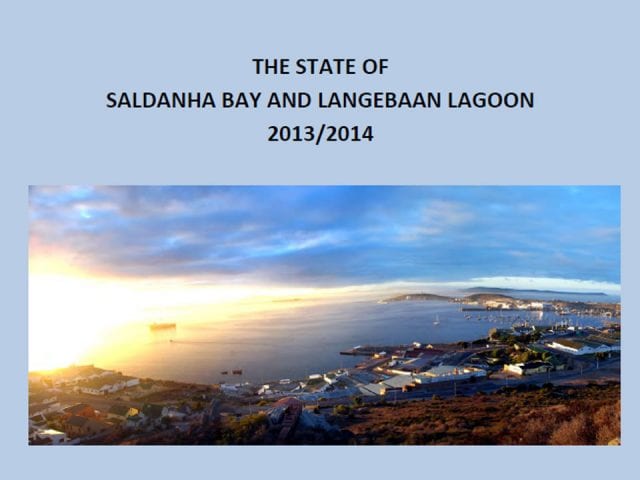 As we enter our fifteenth year of monitoring of the Saldanha Bay/Langebaan Lagoon ecosystem, it is also a time for reflection. Where did this start, what have we achieved and where are we going?
Concerns were initially raised by the Department of Water Affairs (DWA) relating to water quality in Small Bay and specifically discharge of waste by-products by the fishing industry into the bay. They in turn pointed out that although willing to be part of a monitoring programme, they were not the only impactors and therefore should not be required to carry the costs alone.
The net was thrown far and wide and today we can proudly state that our contributors represent various sizes and types of industries, as well as local government. All of whom are impactors to a greater or lesser degree.
These entities contribute to the Trust on a purely voluntary basis and are to be commended for their commitment to our better understanding and management of this fragile environment.
The Trust was formally established in June 1996 thanks to the tireless efforts of the late Dr. Martin Fourie, (Langebaan resident), Mr Malcolm McGregor, (Sea Harvest) and Mr. Christo van Wyk, (Then of the DWA and currently the Chairperson.).
Download "State of the Bay Report 2014" State-of-the-Bay-Report-2014.pdf – 11.18 MB