The West Coast Biosphere and the SBWQFT will have a joint Open Day on 22 October 2021 to celebrate the 20th birthday of the West Coast Biosphere. International guests will attend.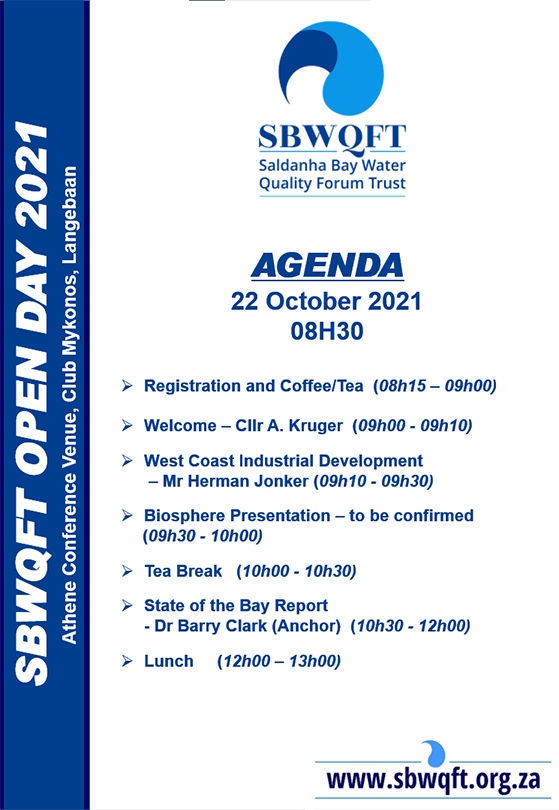 Attendees to confirm with Christo van Wyk via mail or phone.
We are limited to 150 guests for the day due to COVID safety measures, so please book early.
Christo van Wyk
The Saldanha Bay Water Quality Forum Trust
Telephone: (022) 714 3367
Cell: 082- 376 8529
E-mail: